INTRODUCING...
3 Paths to Harmonize All of You with All
I can show you how to harmonize all of you, your entire physical and energetic being, once and for all.
1. The Best-Selling "Harmonize All of You with All" Book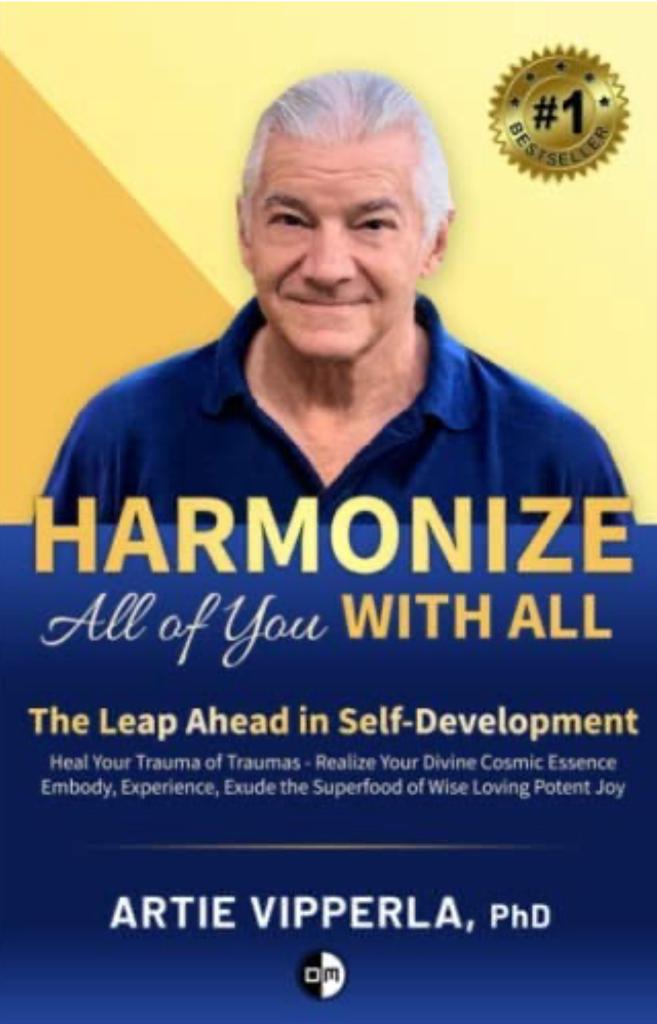 In "Harmonize All of You with All," you'll discover a primer for the emerging cosmic age
so you can soar into an energetic stature long the exclusive monopoly of rare adepts.
Even better, you get guidance and a clear path out of the deepest levels of trauma,
many of which you may only have a hint of their existence.
It will guide you into the future of healing TODAY ss you shift f
rom any kind of
breath work to breath blessing
and welcoming breathing to breathe you,
and move you in a distinctive Pattern, Pace, and Path
that blend into harmonizing practice.
This is NOT a text to help you have a new mindset, a bunch of information to tickle your brain cells.
I've included the specific steps to support you to activate your unique Divine cosmic essence,
to harmonize all of you with All in ultimate presence, to guide you to embody experience exude
and enjoy hits of wise loving potent joy as sublime superfood.

"This book is a marvel, a profound transmission that sits in a rare niche of books
where you can experience the teaching in the moment of reading. . .
the words
have the power of direct contact with Source."
SHERI HERNDON
Oprah of Regenerative Culture

"The principles Artie has channeled will dramatically enhance therapy, coaching, transformation processes, and trauma healing.
These principles also hold immense promise for deepening soul and spirit realization
through meditation, yoga, energy healing, Qigong, breath, and bodywork."
LORIN HOLLANDER
Child prodigy, acclaimed 50-year career as concert pianist/conductor
Spiritual Visionary
Select your country to order:
| | | |
| --- | --- | --- |
| USA | UK | Germany |
| France | Spain | Netherlands |
| Italy | Japan | Brazil |
| Canada | Mexico | Australia |
| | India | |
For the Basic Course (click here),
Intermediate Course (click here),
and Advanced Course (click here)
go back to the "Offerings" tab and select the item you want.